Facts about Fire to Keep Your Northwest Arkansas Family Safe
7/12/2019 (Permalink)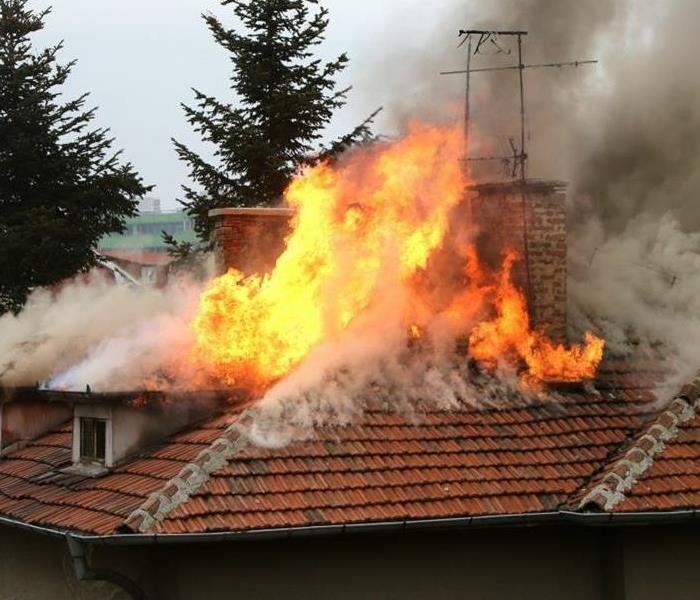 At SERVPRO, Emergency Ready Profiles are the best way that we can make sure that you're ready in the case of a disaster.
After the fire department is out and SERVPRO steps in, our goal is to help you get back to preloss condition. We take great pride in being able to help our customers get their lives back on track as quickly as possible. However, we also take pride in sharing the knowledge we have gained to educate our community members on how to lessen the impact of unforeseen disasters. We know, no one wants to have a home fire and we don't want you to either. Since you can't ensure that you will never experience a fire or water loss, we can help you safeguard your family and your property. Safety, prevention, and planning are keys to minimizing property loss. One of the easiest and most effective ways to protect your family is by having smoke alarms that work properly.
According to the National Fire Protection Association (NFPA):
3 out of 5 deaths in a residential fire occurred in homes without properly working smoke alarms.
No smoke alarms were present in nearly 2 out of 5 home deaths.
In homes with smoke alarms that did not operate properly, nearly half of those malfunctions were due to missing batteries or disconnected wires.
One-quarter of smoke alarms failures were due to dead batteries.
The NFPA recommends that you test your smoke alarms monthly. Make sure your smoke alarms are on a connected system so that if one sounds, they all go off. This is to make sure that even if you're not in the same room as the fire, you are alerted to it. It is also recommended that you replace your smoke alarms with new ones every 10 years.
SERVPRO of Crawford & South Washington Counties should be your first choice for any residential or commercial restoration needs. Our team of professionals is trained to assess the damage and potential threats, extract and contain the affected area, dry, and restore your property to preloss condition.
SERVPRO of Crawford & South Washington Counties is available 24/7 by calling 479-318-6774.
For more about Crawford and South Washington Counties, click here.