Top Fire damage tips to get your home restored after a Fire.
9/11/2019 (Permalink)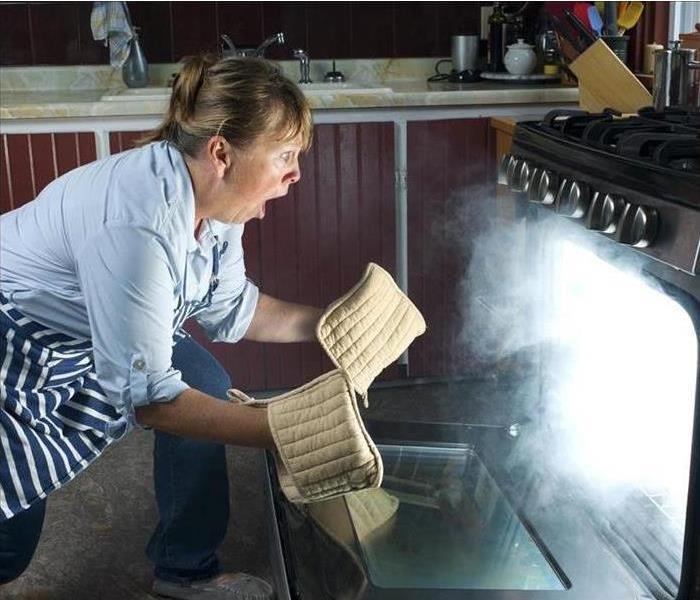 SERVPRO is dedicated to assisting families in our communities after they've been through any type of fire crisis.
Fire damage to your home is often no small task to restore. SERVPRO is dedicated to restoring homes after they've been through any type of fire. In many cases, we will receive calls asking us what to do after a fire. Here are a few tips that we give to customers asking about where to start.
Keep in mind that fire restoration is a big job and it will take time and skill to complete. Your SERVPRO Technician will be trained on any given job that they do. Consider if it is worth it to you to handle the messy cleanup, or if hiring a highly skilled restoration company that specializes in fire damage to do the job with your guaranteed satisfaction.
There are many different items that require attention after you've had in a fire in your home. If the damage isn't bad, you can scrub the walls with special products to remove the unwanted smoke odors. Most of the time, you will want to repaint after you've cleaned and dried the walls to mask any residual odors.
Limit the movement in the home. By walking around the home and tracking soot all over the floors, you are essentially embedding the soot into the carpets and that makes for a much more difficult restoration job.
Mold and Mildew could potentially start to grow after you experience a fire in your home. This occurs often because of excess moisture in the home caused by the fire department as they are extinguishing the fire. Mold and Mildew can attach and grow on nearly any surface in your home and it may be difficult to know if you've cleaned all of the affected areas.
Floors and carpets receive the majority of the damage when the fire department comes in to extinguish a fire. Because of all the excess water in the home, and the soot already existing from the fire, will most likely need to pull the carpets and replace them. You may want to call a professional fire damage restoration company to assist you with this lengthy process. SERVPRO is where you can find the fire damage restoration experts. Call SERVPRO 24/7 to perform this task.
Dry cleaning clothes is the most effective way to remove soot and smoke odors out of your clothing. Just simply washing the garments in the washing machine will not provide you will a "preloss condition" garment.
Kitchen items are another factor in the cleaning process that will take time and a great deal of elbow grease. Items that are in contact with your food MUST be cleaned before you use them again. Let dishes soak in a solution of bleach and water (2 tablespoons of bleach per gallon of water) for about 30 minutes. Some items will not release smoke such as rubber and wooden items; it is important that these items are thrown away if you're unable to get them sufficiently cleaned.
Your Help Is HERE
SERVPRO of Crawford & South Washington Counties should be your first choice for any residential or commercial restoration needs. Our team of professionals is trained to assess the damage and potential threats, extract and contain the affected area, dry, and restore your property to preloss condition.
SERVPRO of Crawford & South Washington Counties is available 24/7 by calling 479-318-6774.
For more about Crawford and South Washington Counties, click here.