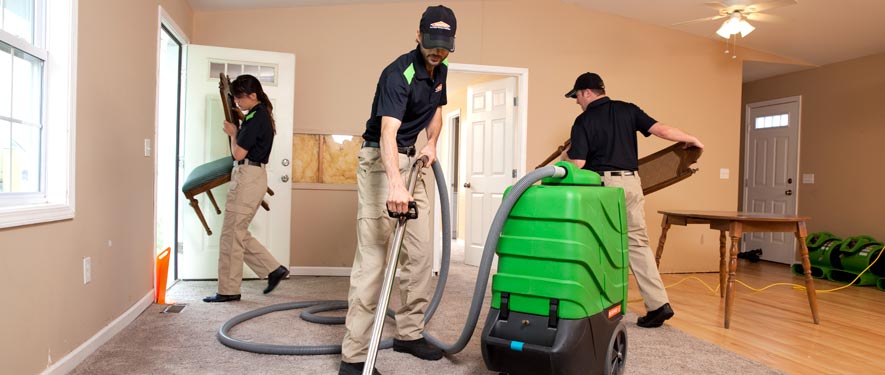 Residential Cleaning Services
Sometimes things happen that you just can't control. Whether that's an old rug that needs to be cleaned, or if you've had a fire and your home is covered in soot… We're the people that you want to know, but never really want to call. At SERVPRO, we get that. By calling SERVPRO of Crawford & South Washington Counties you know you're getting quality service in a timely manner. With our top of the line equipment and trained team, we can get messes of any size cleaned up in a hurry.
SERVPRO of Crawford & South Washington Counties knows cleaning fine fabrics and intricate pieces is hard. By taking this task off of your hands, we are able to help you in the best way possible! We carefully inspect and test fabrics to determine which of our System's five cleaning methods is best suited to your fabrics. We use top of the line equipment designed specifically for cleaning certain fabrics. We want to make sure that you have a great experience with SERVPRO by leaving your mess "Like it never even happened."
SERVPRO is available 24/7 by calling 479-318-6774.
Need Cleaning Services?
Call Us Today – (479) 318-6774
Residential Cleaning Services include:
The SERVPRO carpet and upholstery cleaning service will not only get out the dirt you see, but will also remove the unwanted dust you don't. A professionally cleaned carpet and furniture may make all the difference in brightening up a room and freshening up your home.
We all have tasks around the house that don't make it to the top of our priority list. Properly maintaining your home's air ducts should not be one of them. Regular duct cleaning can increase your home's heating and cooling efficiency and improve the quality of the air you and your family breathe.
Your basic cleaning service is not going to have the expertise to effectively deodorize your home. Take advantage of SERVPRO's residential cleaning services to remove unwanted odors.
Our experts are ready to assist in the clean up of sewage and other biohazard materials and provide deep cleaning services for your home. Find out more about our franchise professionals.